Being arrested for a drug crime can send your life into a tailspin, leaving you feeling lost and overwhelmed. In times of such uncertainty, it's crucial to remember that you have rights – the right to a drug defense lawyer, the right to a fair trial, and the right to a strong defense.
At Boatwright Legal, we recognize the gravity of the situation you're facing. We're here to alleviate your stress, protect your rights, and fight relentlessly for your freedom. Our process in drug cases is designed to provide you with a robust defense strategy that leaves no stone unturned.
Unveiling Our Process
Our commitment to your defense begins the moment you seek our assistance. Here's an in-depth look at our comprehensive process in drug cases:
1. Immediate Case Investigation
Upon taking your case, we hit the ground running. We understand the urgency of the situation and the critical importance of gathering comprehensive evidence to build a robust defense strategy. Our approach to immediate case investigation goes beyond the obvious and delves deep into the intricacies of your situation. We meticulously analyze police reports, looking for any inconsistencies or procedural errors that could work in your favor.
Our experienced investigators examine witness statements, not just at face value, but through a critical lens that seeks to uncover any biases or inaccuracies. Moreover, our thorough evaluation of drug testing results includes a review of the testing process, chain of custody, and potential mishandling that could cast doubt on the reliability of the evidence. But most importantly, your perspective is central to our investigation. We conduct in-depth interviews with you, capturing your side of the story in detail, ensuring that no aspect is overlooked in our pursuit of a strong defense.
2. Exploring All Avenues for Defense
Our commitment to your case extends well beyond the obvious. At Boatwright Legal, we firmly believe in leaving no stone unturned when it comes to your defense strategy. This comprehensive approach encompasses a wide array of potential options, including:
Pleading Not Guilty and Trial: Should it prove to be in your best interest, we are fully prepared to take your case to trial, crafting and presenting a compelling defense on your behalf.
Plea Bargains: We diligently assess the viability of negotiating a plea bargain that aligns with your best interests, always with an eye toward securing the most favorable outcome.
Motion to Suppress Evidence: A pivotal aspect of our defense strategy involves scrutinizing the validity of the evidence against you. Challenging its admissibility is a cornerstone of our approach.
Search Warrant Challenges: Thoroughness is paramount. Our meticulous evaluation of search warrants ensures that they adhere to all legal requisites and procedural standards.
Affirmative Defenses: If appropriate, we are ready to assert affirmative defenses that cast doubt on the prosecution's case, providing a compelling counterargument.
We are dedicated to exploring every avenue available to achieve the most advantageous resolution for your case.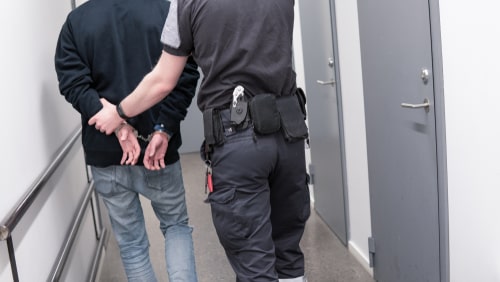 3. Vigorous Legal Battle
When you choose Boatwright Legal, you're enlisting a dedicated allay ready to wage a relentless legal battle on your behalf. Our commitment goes beyond traditional defense strategies. We actively challenge the prosecution's case by employing a multifaceted approach. Our legal team excels at filing strategic motions that can influence the course of the trial. These motions may address the admissibility of evidence, question the legality of search and seizure procedures, or challenge the credibility of witnesses.
Our skilled investigators delve even deeper, conducting thorough discovery to uncover hidden facts and angles that can turn the tide in your favor. Negotiation with the prosecution is a dynamic process, and we leverage our formidable negotiation skills to seek favorable outcomes. We never shy away from taking your case to trial if it's the optimal route. Our courtroom prowess, honed through years of experience, ensures that your defense is strong and unyielding.
4. Transparent Communication
At Boatwright Legal, we believe in the power of effective communication. We recognize that being informed empowers you and enables you to actively participate in your defense. Throughout the entire legal process, we keep you updated on the status of your case, communicating any developments promptly.
We provide you with a comprehensive understanding of the legal proceedings, ensuring that you're never left in the dark. Your questions are important to us, and we're readily available to provide answers and address any concerns you may have. By keeping the lines of communication open, we ensure that you are equipped to make well-informed decisions at every crucial juncture.
5. Comprehensive Support
Drug crime charges can take an emotional toll, affecting not only your legal standing but also your overall well-being. At Boatwright Legal, we go beyond the courtroom to provide you with comprehensive support. We understand the stress, anxiety, and uncertainty that accompany such charges.
Our legal team stands as your dedicated support system, offering guidance, reassurance, and empathy throughout the entire process. We provide a safe space for you to express your concerns, ensuring that you're well-prepared for the challenges that lie ahead. Our support extends beyond legal matters, encompassing the emotional aspects of your journey. You're not just a case to us – you're a valued individual whose rights, future, and well-being matter deeply.
Contact Us for Your Free Consultation
If you're looking for a steadfast ally in your fight for justice, don't hesitate to reach out. Our commitment to your defense starts with a free consultation. We'll carefully review your case, provide personalized insights, and discuss the strategies that can work best for you. At Boatwright Legal, your rights, you  r future, and your freedom are our top priorities.
Facing drug charges is a challenging journey, but you don't have to navigate it alone. Boatwright Legal is here to provide you with the unwavering support and strong defense you deserve. Contact us today at 864-745-9758 to schedule your free consultation and take the first step toward securing a brighter future. Our experienced drug defense lawyers are ready to stand by your side, fight for your rights, and guide you toward the justice you seek.