Burglary is frequently affiliated with larceny robbery, breaking and entering or theft, but the penalties and punishment for a conviction of each offense may vary. Burglary refers to when a person unlawfully gets into the property or home of a person with the intention of committing theft or another offense.
You can be arrested and charged with burglary for simply accessing the property, even if nothing was stolen. The intent to carry out some sort of crime in the building or structure is enough to warrant charges. Burglary is categorized as a felony and is taken very seriously by law enforcement officials, prosecutors, and judges. You'll want a skilled burglary defense lawyer to contest the prosecution's claim.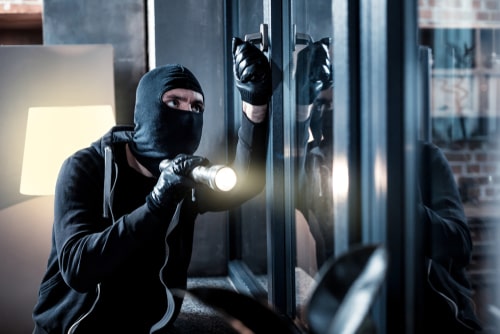 The prosecution usually finds it hard to prove intent since it is more subjective, meaning it is unique to the alleged perpetrator and usually not founded on provable evidence. Our defense attorneys at Boatwright Legal will compile convincing and compelling evidence that challenges your charges and helps get them overturned or reduced in court. We are confident in our ability to win burglary cases and encourage innocent clients not to take plea deals or admit guilt.
Call Boatwright Legal at 864-745-9758 to arrange a FREE initial consultation and find out more about your legal options.