If you have been charged with assault and battery, you need a skilled assault and battery lawyer to represent you. Why? The consequences of an assault and battery charge can be severe. They can have a significant impact on your life. It can result in a criminal record. And you can spend time in jail.
You probably do not know how to defend yourself against an assault and battery charge. So, if you call our assault and battery lawyer to represent you, we will review your case, tell you your legal options, and protect your rights. And we will listen to your side of the story, investigate your case, and build a strong case on your behalf.
At Boatwright Legal, our team of assault and battery lawyers has the skill, knowledge, and resources to handle assault and battery cases. We have successfully defended people charged with assault and battery charges. We will investigate your charges and explore your legal options.
We will be on your side to build a strong legal defense. We will protect your rights. We will not force you to accept a plea deal. And we are willing to take your case to trial.
Contact 864-745-9758 to schedule your FREE consultation with our assault and battery lawyer.
Fighting for Our Clients
We want to help our clients get results. That is why we are not afraid of fighting hard for our clients. If you call us, we will get the facts as quickly as possible. We use the best possible defenses in assault and battery cases.
Here is how we fight for our clients:
Insufficient Evidence – A judge can dismiss an assault and battery charge because of insufficient evidence. We will prove that there was an absence of intent to harm the victim.
Defense of Property or Others – You are entitled to defend yourself, your loved ones, and your property. We can, therefore, help you to prove that you used reasonable force to protect yourself and your property.
Drugs or Alcohol – Drugs or alcohol are usually involved in these cases. You need to realize the risks of taking drugs and drinking alcohol. Remember, you cannot blame your behavior on drugs or alcohol.
We Communicate Clearly and Often
Many local defense firms do not communicate with their clients often. We, on the other hand, communicate clearly and often. Why? We want to keep our clients updated on the progress of their cases.
Our assault and battery lawyers are effective communicators. So, the risks of misunderstandings are very low. Keep in mind that misunderstandings can be costly. That is why they are expensive to solve them. We, therefore, communicate regularly to avoid misunderstandings.
In addition, effective communication improves client relationships and saves us and our clients time and money. Communicating effectively with our clients helps us build trust with them. We want our clients to trust us. So, we will ensure our clients understand what is going on.
We also set expectations with our clients to avoid disappointments. It is crucial to set expectations up-front. It can help us serve our clients best. And we will work hard to meet the needs and expectations of our clients.
Additionally, we listen to our clients. We do not just give legal advice. We understand that most of our clients need someone to listen. We will make sure we understand their needs and provide the support that they need.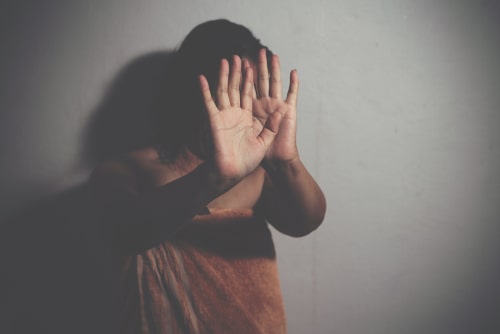 Work with an In-House Private Investigator
We want to go into the trial fully prepared. That is why we are committed to digging deeper. We have an in-house private investigator. Our investigator chases down witnesses and collects additional evidence.
It is not easy to prepare for a trial. The success of your assault and robbery case will depend on the evidence and witness and how well your case is argued. However, some witnesses are nervous. It is very crucial for these witnesses to appear in court.
Therefore, we prepare our witnesses to appear sincere or genuine. We want all our witnesses to appear more credible. We will make sure our clients and witnesses exude appropriate body language in court. We work with our clients and witnesses to make sure they can answer any question on the stand.
We will make sure we have full knowledge of all aspects of our client's assault and battery case. So, we listen to our clients and learn their goals. Then, we help them build a strong defense plan to win their case.
We Have a Proven Track Record of Success
We cannot guarantee results. However, we have several years of experience and a proven track record of success fighting assault and battery charges. Our track record is a clear indicator of how good our team of assault and battery lawyers is at their job.
We meet with our clients to discuss their cases and their desired outcomes. We ask them questions about the crime they have been accused of committing. We, then, tell them the penalties they might face and the defenses they may be able to raise.
If our client is being falsely accused, we will gather evidence or verifiable information. For example, we may even present text messages as evidence in court. We make sure our clients receive the personalized guidance they need.
Our goal is to prevent higher penalties and a conviction. We will, therefore, formulate the best defense strategy to put our clients in the best position for a favorable outcome.
Contact Boatwright Legal to Help You
If you have been charged with assault and battery, your life can completely change immediately. You can lose your job and even your family. That is why it is very essential to hire a good assault and battery lawyer to clear your name. Your lawyer can help get the charges dismissed.
If you are a victim of an assault or battery, you can hire a lawyer to help you seek compensation. However, some people believe that they cannot afford to hire a skilled and experienced lawyer. Most lawyers do not charge upfront fees. They work on a contingency fee basis. You will not pay anything unless your lawyer wins your case.
Hiring a skilled lawyer to defend you against an assault battery charge can guide you throughout the legal process. If you want to sue your aggressor, your lawyer can help you recover the compensation you are entitled. Your lawyer will ensure you understand your legal options and create the best legal defense for your particular case.
Looking for a reputable, reliable, and trustworthy assault and battery lawyer? At Boatwright Legal, our lawyers are articulate, genuine, and well-versed in these cases. We thoroughly prepare for all cases. Why? We want to get the most favorable results for our clients.
Contact 864-745-9758 today to consult with an assault and battery lawyer at Boatwright Legal.