A burglary conviction can lead to imprisonment, fines, and other penalties that could impede your civil liberties. If you are facing imminent criminal charges for burglary, even if it's a first offense, you might be convicted of a felony. Reach out to an experienced burglary lawyer at Boatwright Legal for knowledgeable legal counsel about your case. An effective defense may be the difference between a guilty and not-guilty verdict.
Knowing the burglary case process can help you gain some insight and a general sense of what to expect, and in what order.
The first thing you do if you have been charged with burglary, is to contact an attorney. Based on the allegations of your case, you could be looking at potentially life-changing penalties.
During the initial consultation, your lawyer will take their time to understand your case and the circumstances surrounding it.
Your lawyer will discuss the details of your case, including the evidence you might have, possible witnesses, and interactions with law enforcement. As a rule of thumb, you should not answer any questions from law enforcement without a lawyer present. Otherwise, you might be at a loss as anything you say could be used against your case.
As a general rule, you should provide your lawyer with as much information as possible. If you have any documentation that states your next court date, bring that with you. Be sure to also bring all other relevant documentation, including details of prior convictions or arrests, bail paperwork, and police reports. If you don't have them, your lawyer can request them from the court.
Ideally, you will leave the consultation knowing exactly what your legal options are, and establish what your strong points are and what could be the weak points. They will also identify your short-term and long-term priorities and discuss how to get there. We will ask specific questions and help you navigate your choices.
They will also discuss how much your case will likely cost. They will inform you whether it's worth going to court or if you should dismiss the case. Sometimes, it may cost you more money to go to court than to settle.
At Boatwright Legal, we are ready to listen to you and help guide you through the entire process. Our burglary lawyers are more than happy to walk through this journey with you.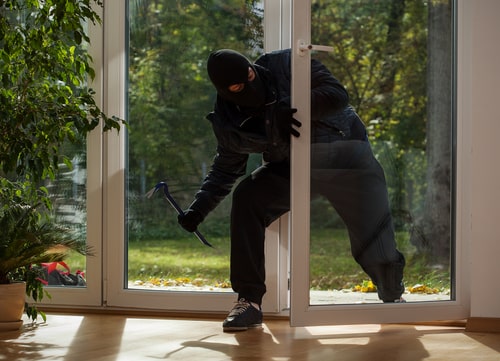 Case Preparation
Prosecutors are often aggressive when it comes to burglary charges because it's a victim crime, and they will be looking for a conviction. What the prosecution has to prove in burglary cases will depend on the degree of the charge. They have to prove the base elements of entering the home of another without consent. You can't be convicted of burglary if you mistakenly, accidentally, or drunkenly entered a property that doesn't belong to you if you did so without the intent to commit a crime.
It's wise to have your chronological version of events, from the beginning to the end. Write these down and include as many details as possible. List the people that were present when the alleged crime occurred. If you remember anything that was said, write them down.
Your lawyer will use your version of events to identify what additional investigation or information is needed. They will also delve deep into what evidence the police might have and how it relates to your case. We look at everything from all angles and put together a proper defense strategy to put you in a better position to win the case.
Preliminary Hearings
During your preliminary hearings, a judge will oversee the hearing, and you, the defendant, don't even have to be there. The prosecution will summon a witness, such as the arresting officer to testify to the probable cause in the case. Once the testimony and cross-examination process is complete, the magistrate will review the testimony and establish whether the necessary probable cause is present.
The preliminary hearing allows your lawyer to interact with the prosecution, which can provide them with a better idea of their stance and it could lead to a beneficial plea deal. It also allows them to hear the arresting officer's side of the story and question key points, which can enhance your defense.
Based on these details, your lawyer could work with the prosecution to have your burglary charges reduced or dismissed altogether. This is especially true where the standard of probable cause can't be reached.
Trial Defense
In a lot of cases, it's in the interest of the defense and prosecution to resolve your case outside the courtroom. This may be through a plea bargain, where you could plead guilty to lesser charges and get a reduced sentence in return. This will be a lot less risky compared to going to trial. Keep in mind that a trial is often complex, and it could last for months or years.
However, if you're not guilty, we encourage you to not plead guilty. In case the evidence doesn't suggest you're guilty, you should always plead not guilty. We are ready to defend and protect your rights, and we're never afraid to go to trial. With our extensive trial experience, we look forward to appearing in court with you and standing up for your rights. Boatwright Legal has an excellent overall record of winning criminal defense cases.
Our Criminal Defense Lawyers Can Help
It's normal to feel frightened for your future if you have been arrested or charged with burglary. You could be facing serious penalties, including jail time and penalties. You want to work with a criminal defense lawyer who can do more than just take you through trial. You should get a lawyer who will use aggressive strategies and everything in their power to defend your best interests.
The criminal defense lawyers at Boatwright Legal know exactly what you are up against. We want to be with you the entire journey, from the moment you reach out to us to the moment we help you secure the most favorable outcome in your case. When you bring us in, you can be sure that we care about our clients and you will have increased your odds of a greatly reduced sentence, or an outright dismissal of all your charges.
Whatever the circumstances of your case and the penalties on the line, we are ready to defend you. We won't let the prosecutors or the court push you into accepting an unfair deal. Call us today at 864-745-9758 for a free consultation with a burglary lawyer.