You'll want to hire a good theft defense lawyer like Boatwright Legal if you've been accused of theft. At Boatwright Legal, we have years of experience representing others who have been accused of theft. Our experts will represent you in court and give you the legal counsel required to defend yourself in court.
Give us a call today at 864-745-9758, and let's get started on your case today. The sooner you call, the sooner we can begin to review your case and help you to make sound legal decisions. Make us your first call after your arrest to protect your rights and defend yourself. You want a professional at your side when you go to court.
We'll review all of the details of your case and prepare your case for court. We'll represent you in court professionally and help you make the best possible decisions if you're presented with plea deals and options. Don't go it alone; give us a call, and let us help you with your case.
At Boatwright Legal, we fight hard for our clients by using every possible legal avenue available for your defense. That's why we want you to call us as soon as possible. The sooner you call us, the sooner we can prepare your case for presentation in court.
You want someone who is experienced in representing people just like you in a court of law. It's never a good idea to represent yourself. Law has many little details that many people don't know about. We work hard for our clients to ensure that there is a good outcome in their court case.
We'll go over your details very carefully to ensure that we understand every detail of your case. We'll go over all of the potential witnesses and dig deep to find every possible recourse to ensure that you are fairly represented in court. We'll prepare and present your case.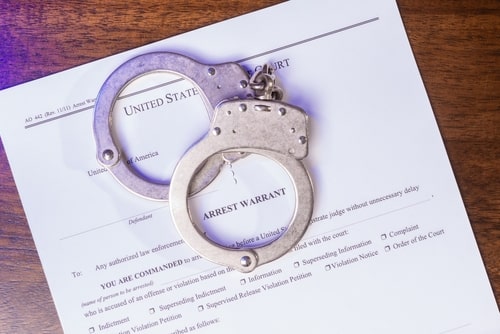 Unlike many other local defense firms, we'll stay in communication with you frequently to keep you updated on the progress of your case and to help prepare you for the possibility of a trial. Whenever possible, we try to settle out of court without having ever to enter a courtroom.
We'll explore all of your options and focus on a resolution that works for all parties involved. Not all cases have to go to court; we try to avoid that whenever possible. The sooner you call us at 864-745-9758, the sooner we can get started on your defense case.
We dig deeper than most firms and take advantage of our own in-house private investigator to search for all of the additional evidence and chase down potential witnesses that could help your case. When we go into trial, we are fully prepared and at the ready for your defense.
We'll be with you every step of the way and ensure that you are given a fair trial. We'll work closely to ensure that you completely understand the process every step of the way. If you don't understand something, we'll take the time to explain it to you fully so that it makes sense to you.
At Boatwright Legal, we stand out from the crowd due to our overall strategy, preparation, and our track record of fighting assault and other similar cases in court. We leave no stone unturned and focus on a good outcome for your personal case. Theft cases have many tricky questions, and we are able to help answer those questions in a satisfactory manner.
We are fully prepared the second we step into the courtroom, so nothing is left to chance. You want someone like us by your side because you want the experience and expertise of Boatwright Legal in your court. Our goal is your satisfaction. We work hard to ensure that our clients are fairly represented.
We understand that you're a good person and deserve to be treated well. We will stay in communication with you and answer any questions or return any of your calls promptly so that you don't have to stress over anything. You have the right to a speedy trial and the right to an attorney. Make us the attorney that you call. Boatwright Legal at 864-745-9758 has been in business for many years.
If you or someone you love has been accused of theft and needs an attorney, Boatwright Legal is at the ready to serve you. We'll prepare your case in full before we ever set foot in the courtroom. We'll dig deep to ensure that we have all of the facts and details pertaining to your case.
Our experts have been in business for decades and understand the process from start to finish. The sooner you contact us, the sooner we can start preparing your case and represent you so that you don't have to go it alone. Everyone deserves to be fairly represented in court, and we'll do just that.
Boatwright Legal has been helping people just like you for years, and we are dedicated to our clients. Our goal is to help and assist our clients in every way possible. We'll examine all of the evidence and look for more to ensure that we have all of the facts regarding your case.
By using this method, we ensure that we are representing you fairly and without judgment. You deserve fair representation. Give us a call today at 864-745-9758, and let's get started on the fact-finding for your case. We'll look at every angle of your case and give you our honest opinion.
If we can settle your case out of court, we will do so. If you have to use a plea bargain, we'll make sure that it's a plea bargain that is acceptable to you. Don't try to represent yourself. Don't try to do the fact-finding on your own. Often there are mitigating circumstances that you are missing when you're looking at the case. Our theft defense lawyers will dig deep to ensure that we don't miss any detail that might change the outcome of your case.