According to the Medical Malpractice Center, there are about 19,000 medical malpractice lawsuits filed against parties in the medical field each year. With such startling statistics, it is not surprising that a good number of people don't always feel safe and hopeful when receiving medical treatment.
Fortunately, if you or a loved one has sustained severe injury due to medical negligence, you can seek justice by filing a lawsuit. However, such cases tend to be complex, and going about it on your own only reduces the chances of winning. If you're in South Carolina, you can seek the services of Boatwright Legal to help you with your case. Our seasoned lawyers are readily available to protect your rights and seek the compensation you deserve. We also work on a contingency fee basis, meaning you don't have to worry about paying legal fees upfront. Call 864-745-9758 today to learn more about your legal options.
What is Medical Malpractice?
Medical malpractice refers to the failure of healthcare professionals, such as doctors, pharmacists, nurses, lab technicians, and radiologists to provide appropriate and careful treatment to a patient, which leads to harm. In essence, it involves situations where medical practitioners make critical mistakes that jeopardize the patient's well-being. It encompasses a range of issues, including mistakes during surgery, errors in nursing care, faults within hospital procedures, and much more.
Who Can Be Held Liable in a Medical Malpractice Case?
When it comes to filing a medical malpractice case in South Carolina, you can sue several parties including:
Healthcare Professionals- This includes doctors, surgeons, nurses, anesthesiologists, dentists, and other medical practitioners who provide care. To establish a medical malpractice claim, you generally need to show that the healthcare professional's treatment fell below the standard of care expected in their field and that their negligence caused harm.
Hospitals and Medical Facilities- Hospitals can also be held liable for the actions of their employees, including doctors, nurses, and other staff members. If the facility's negligence or inadequate policies contribute to your harm, you might have a case against them.
Medical Staff- Non-physician medical staff like technicians and therapists can be held liable if their negligence or actions caused harm to the patient.
Pharmacists- Pharmacists can be sued for dispensing incorrect medications or providing incorrect dosage instructions, which can harm patients.
Pharmaceutical Companies- If a drug is found to be defective or has harmful side effects that were not adequately disclosed, leading to harm, you might have a case against the pharmaceutical company.
Medical Device Manufacturers- If a medical device, such as a pacemaker or an implant, is defective or malfunctions, resulting in harm, the manufacturer can be held liable.
Diagnostic Labs- If a misdiagnosis or incorrect test results from a diagnostic lab lead to harm, you might be able to sue the lab.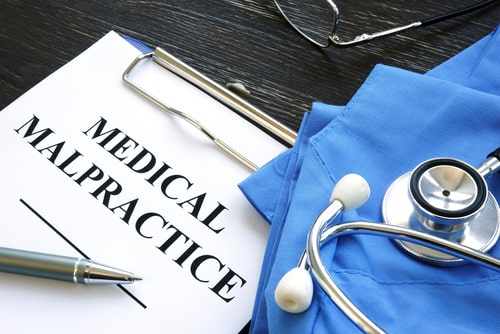 What Damages Can I Get From A South Carolina Medical Malpractice Claim?
Depending on the facts of your case, Boatwright Legal medical malpractice attorneys can fight for you to receive the following damages:
(i) Economic Damages
These are rewarded to cover all monetary losses incurred due to medical malpractice. They include:
The cost of medication to treat or improve injuries resulting from the malpractice
Any future medical treatments needed to repair or reverse the resulting damage.
Lifecare expenses as a result of permanent disability
Lost wages
Physical therapy and rehabilitation expenses
(ii) Non-Economic Damages
These are subjective in nature, meaning they do not have a set monetary value. Examples include:
Loss of life enjoyment
Pain and suffering resulting from the malpractice
Mental anguish, such as PTSD, anxiety, sleep loss, depression, etc.
Loss of support
(iii) Punitive Damages
These tend to be harder to award because medical malpractice lawsuits generally center around healthcare professionals making mistakes instead of acting with malicious intent. Also, they are designed to punish the party at fault and not further compensate the victim.
Still, our experienced team will fight on your behalf to seek the compensation that you deserve.
Hire a Seasoned South Carolina Medical Malpractice Lawyer Today!
Negligent medical professionals should pay the price for their actions. Those who deviate from the expected standard without a solid reason should be held responsible for the harm that they cause. The team at Boatwright Legal is here to help you if you have sustained injury or lost a loved one due to the negligence of a medical practitioner or a party in this field.
If you think you have been wronged by a medical professional, do not overlook the situation or delay taking action. The harm caused by medical malpractice can have severe consequences and change your life forever. So, do not hesitate to seek legal representation in order to protect your rights and get the compensation you deserve. Our team is just a phone call away 864-745-9758, so get in touch!