The cost of doing business with any experienced professional is an understandable concern – especially when it comes to hiring an attorney. Most people understand that the burden of not having legal representation in a criminal case could potentially cost much more than the average attorney fee.
However, there are laws and regulations in place to keep the fees of a criminal defense attorney in Greenville or Clemson, SC fair and just. Contact Boatwright Legal today for a free case evaluation.
The Code of Conduct for Greenville, SC Criminal Defense Attorneys
The South Carolina Rules of Professional Conduct regulate the key areas of attorney-client interactions before, during, and after a criminal case. There is a wide range of topics considered within these rules – from confidentiality of information and conflicts of interest to declining representation.
Rule 1.5 prohibits lawyers from collecting an "unreasonable fee or an unreasonable amount for expenses."
What is Considered When Calculating Reasonable Fees?
According to the SC Rules of Professional Conduct, attorneys are required to consider several key factors when calculating reasonable fees for their services – such as the:
Time and labor required – including the difficulty of the case and skillset required
Time limitations imposed by circumstances of the case and/or the client
Likelihood of the case workload hindering the lawyer from accepting other cases
Customary fees for similar legal services within the local area.
Length and nature of the professional attorney-client relationship
Reputation, ability, and experience of the attorney(s)
The SC Rules of Professional Conduct prohibit criminal defense attorneys from charging contingent fees of any kind when representing defendants since these fees are based on the outcome of the case. As a result, most criminal defense attorneys use retainers and a fixed hourly rate when billing their clients.
Is a True General Retainer the Same as an Advance Fee?
It may seem that terms such as "true general retainer" and "advance fees" are interchangeable when hiring an attorney. On the contrary, there are significant differences that distinguish true general retainers from advance/prepaid fees.
True General Retainer
With a retainer, a client pays an attorney just to reserve their services, compelling the attorney to forego opportunities to represent other parties related to the client's case as well as unrelated matters for prospective clients. This fee is required to be reasonable like any other fee charged by the criminal defense attorney.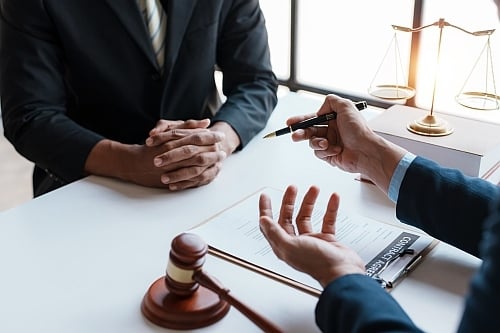 Prepaid/Advance Fee
A client pays an advance fee that the attorney essentially bills against at an hourly rate for services to be rendered. This fee typically corresponds to the time that the attorney spends working for the client rather than specific services or tasks performed during the case.
If an attorney decides to bill for their services against a true general retainer, then it essentially becomes an advance fee and must be treated as such by placing it in the trust account. There are some cases in which a criminal defense attorney may charge a flat fee for their services.
Hourly Fees vs. Flat Rate Fees
Many criminal defense lawyers charge an hourly fee. The attorney should outline the expected fee in a written agreement. Lawyers who charge by the hour may require a retainer fee upfront that covers an agreed-on amount of the time.
Criminal defense attorneys may charge a flat fee to defend clients. When attorneys use a flat fee arrangement, it's generally for cases where they can predict the amount of hours they will spend.
Schedule Your Consultation Today
Boatwright Legal prides itself on offering free consultations to prospective clients. We know that you likely have many other questions related to fees or the handling of your case, which is why we encourage you to contact us today to schedule an appointment.
Our experienced criminal defense attorney in Greenville and Clemson, SC will be able to answer your questions, establish a comprehensive fee arrangement, and get started working on your behalf.