Drug crimes occur in various forms and are of different magnitudes. If you're facing drug crime charges, you're probably experiencing confusion, worry, and anxiety over your future, and rightly so! Drug crimes carry severe penalties, but with an experienced drug crime defense lawyer representing you, your future can be aggressively protected.
At Boatwright Legal, our skilled drug crime defense lawyers are backed by decades of collective experience. If you're arrested for a drug crime of any type, your defense starts with exercising the right to remain silent. After all, any statements made can be used against you, so contact us immediately to arrange the presence of a lawyer and for legal counsel.
Our legal team looks at all angles, starting with the state's case. We will demand to see the evidence the prosecution intends to use against you and conduct our own investigation into all aspects of your case, including illegal search and seizure. We aggressively attack every motion by the prosecution in an attempt to have your case dismissed in pre-trial.
Our skill in building a compelling defense is simply unmatched and is aimed at ensuring the best outcome possible in your case. Call Boatwright Legal today at 864-745-9758 to talk to an experienced lawyer and request your free case evaluation.
Trial Defense
If we are unsuccessful at having the case dismissed at the pre-trial stage, our next course of action is to challenge the state's evidence and examine all possible angles – chain of custody, witness testimony, arrest legality, etc.
Potential defenses in drug cases may include challenging the credibility of the arresting officers and the sufficiency of the evidence. While law enforcement officers often testify that they observed drug transactions before making a stop, we can convince juries and judges that such transactions didn't happen or involved someone other than the you (defendant).
In cases where no allegations of transactions exist and the drug charges are based on the quantity or manner of packaging of the drugs, we also work with the best expert witnesses to show that the drugs weren't possessed with the intent to deliver. Simply put, we do everything in our power to show the court that you had no criminal intent with regards to the drugs found in your possession.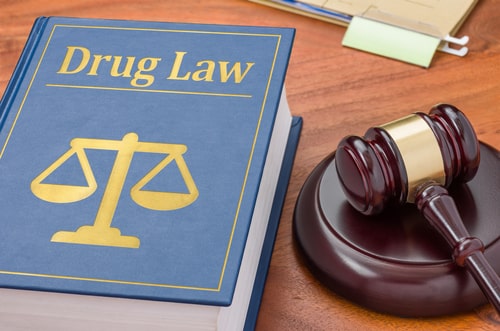 Plea Bargains
A plea bargain is an arrangement between the defense and prosecution that allows the defendant to plead guilty to a less serious charge to either avoid jail time completely or serve a lesser sentence. A plea bargain may be the best course of action for many people accused of drug crimes since it can potentially prevent jail time, but this isn't always the case.
If the facts of the case strongly support your innocence, it should definitely be tried in court. Our drug crime defense lawyers at Boatwright Legal will carefully analyze the evidence, the prosecution team, and the judge assigned to your case to help you determine whether it's in your best interest to accept a plea bargain.
If you automatically assume that a plea bargain is in your best interest, there's no chance of winning or being found not guilty. It is essentially an admission of guilt. We never encourage our clients to "throw in the towel" by pleading guilty when they didn't commit a drug crime in the hopes of minimizing the sentence.
Jury Selection
If your court proceeding will involve a trial by jury as most drug cases do, selecting that jury may be one of the most important things your lawyer does for your case, which can have a huge impact. Identifying jury bias is essential to selecting a suitable panel of jurors. However, doing this requires experience, dedication, and knowledge.
Jury selection, which is also referred to as voir dire, is aimed at exposing jurors that are likely to hurt your case. It's essentially a tool for identifying jurors that may hold biases, whether overt or sometimes even covert that run contrary to the defense theory of the case.
Our experienced drug crime defense lawyers at Boatwright Legal know how to choose a jury that's likely to treat you fairly. They know how to identify and weed out candidates with conflicts of interest, biases, or stubbornly held ideas that could make a drug crime conviction more likely.
Why Choose Boatwright Legal for Your Drug Crimes Trial Defense?
At Boatwright Legal, we have built a strong reputation for excellence. Unlike other law firms, we look forward to your day in court so that we can fight for your rights. Our track record when it comes to drug cases is simply unmatched since we know when to settle and when to fight.
Our distinguished legal team is committed to providing you with a top-notch defense aimed at ensuring that you avoid being convicted of a drug crime. When you work with our drug crimes trial defense lawyers, you can expect personalized attention and dedicated support throughout your case.
We take the time to thoroughly understand your circumstances and gather crucial information and evidence to construct the strongest defense for you. If you are currently facing either state or federal drug charges, you should look no further than Boatwright Legal.
Are You Facing Drug Crime Charges? Boatwright Legal Can Help!
Drug crime charges are more than simply a legal nightmare. They also have the potential to impact your job prospects, reputation, professional licensure, and more. At Boatwright Legal, we stand up for people from all walks of life that find themselves facing drug charges.
For many people, this is usually their first serious encounter with the justice system. Unfortunately, navigating that system can feel overwhelming and intimidating. Fortunately, this isn't something you have to do alone and become part of the statistics in the country's war on drugs.
Never allow yourself or a loved one to go into a court without a tenacious advocate that's willing to work tirelessly to fight the drug charges brought by the state. The legal team at Boatwright Legal is available immediately for a free consultation about your case.
If you are arrested for any type of drug crime, it's important that you exercise your right to remain silent. Any statement you make can be used against you, so contact our legal team immediately to ensure that this doesn't happen.
Call us today at 864-745-9758 to schedule a free consultation with one of our drug crime defense lawyers.