When you're facing theft charges, having a dedicated theft defense lawyer in your corner can be the difference between a secure future and a life overshadowed by criminal records. At, we specialize in providing top-notch defense strategies for individuals accused of theft. With our unwavering commitment to justice and extensive legal expertise, we are ready to fight on your behalf. Here's why you should choose Boatwright Legal as your trusted theft defense lawyer.
Why Choose Boatwright Legal?
There are many reasons why you should choose Boatwright Legal to be your theft defense lawyer. Here are just a few:
At Boatwright Legal, we believe in aggressively defending our clients in court. Unlike many lawyers who rush to plea deals, we take a different approach. We encourage our clients to plead not guilty and take their cases to trial. Why? Because we are confident in our ability to craft compelling defense strategies that can lead to favorable outcomes.
– We have a proven track record of success. We have helped countless clients get their theft charges dismissed or reduced.
– We are experienced in all types of theft cases. We understand the law and the strategies that prosecutors use, and we will use our knowledge to fight for your case.
– We are compassionate and understanding. We know that being charged with theft can be a stressful and overwhelming experience. We will be there to support you every step of the way.
Call us today at 864-745-9758 to discuss your case and take the first step toward protecting your rights.
How We Do Case Evaluations
When you come to Boatwright Legal for a case evaluation, we will take the time to get to know you and your case inside and out. We will ask you questions about the alleged theft, your criminal history, and your personal circumstances. We will also review the evidence against you, including police reports, witness statements, and surveillance footage.
After our case evaluation, we will give you our honest assessment of your case and your options. We will also discuss our fees and how we will handle your case.
We believe that a thorough case evaluation is essential to a successful defense. We will not sugarcoat the facts, but we will also be honest about your chances of success. We want you to make an informed decision about how to proceed with your case.
Here are some of the things we will consider during your case evaluation:
The specific charges against you
Your criminal history
The evidence against you
Your potential defenses
Your goals for the case
We will also discuss the different options available to you, such as plea bargaining, going to trial, or seeking a diversion program. We will help you choose the option that is best for you.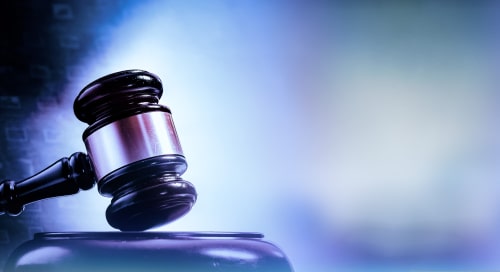 Trial Defense
If your case goes to trial, we will use all of our resources to defend you. We will hire private investigators to gather evidence, and we will work with our paralegals to chase down every possible lead. We will also use our courtroom experience to fight for your acquittal.
We have a proven track record of success in trial. We have helped countless clients get their theft charges dismissed or reduced. We are confident that we can help you too.
Our Process
Working with Boatwright Legal means entering into a partnership dedicated to securing the best possible outcome for your case. Our open communication policy ensures that you're informed every step of the way. We understand the anxiety that comes with criminal charges, and we strive to provide you with the information and support you need.
With Boatwright Legal, you're not just a case file; you're a valued individual with a story that deserves to be heard.
Throughout the process, you'll have direct access to our legal team, allowing you to ask questions, voice concerns, and provide valuable insights. We believe that effective collaboration between our team and our clients is the key to building a strong defense.
Benefits of Choosing Boatwright Legal
Experienced and Knowledgeable: Our team has a deep understanding of theft laws and extensive experience in defending clients against theft charges.
Aggressive Advocacy: We are fierce advocates in the courtroom, fighting for your rights and vigorously challenging the prosecution's case.
Personalized Approach: We treat each case as unique, tailoring our strategies to your specific circumstances for the best possible outcome.
Resources at Your Disposal: Our access to private investigators, paralegals, and legal experts ensures a thorough and comprehensive defense.
Trial Experience: Boatwright Legal is well-versed in trial proceedings, equipped to take your case to trial if it's in your best interest.
Conclusion
When you're facing theft charges, having the right theft defense lawyer can make all the difference. At Boatwright Legal, we are committed to providing you with a dedicated and personalized defense that leaves no stone unturned. Our determination, resources, and trial experience set us apart as a strong ally in your fight for justice.
If you're looking for a theft defense lawyer who will stand by your side, protect your rights, and vigorously defend your case, contact Boatwright Legal today at 864-745-9758. Your future deserves the best defense, and we're here to deliver it.